P.R.M.I.T Beauty X Faire
We've partnered with Faire to sell our products to businesses, at wholesale rates.
Join Faire today and get $100 off 1st. Order and 1 year of Free Shipping.
Today, it's more important than ever to understand that your beauty consumers are health conscience and it's time you show them you are too!  Stock your business store or salon with our safe, toxic-free nail products. 
SHOP OUR WHOLESALE CATALOG OR CONTACT US BELOW.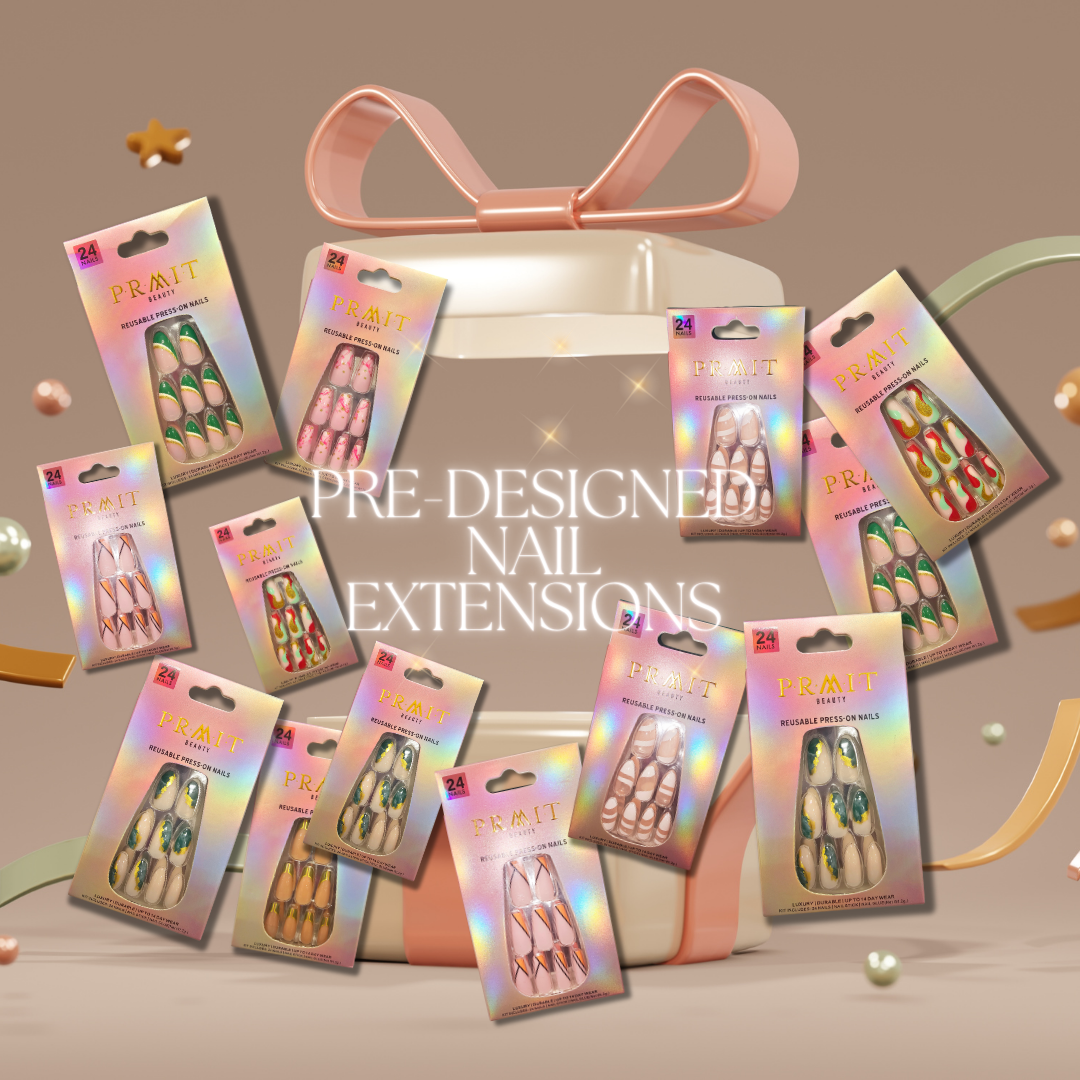 Pre-Designed Nails
THE SECRET to perfect nails!
MADE WITH 100% REAL GEL
10-MINUTE APPLICATION
REUSABLE UP TO 6 TIMES
STAYS ON FOR 14-18 DAYS
DAMAGE-LESS REMOVAL
Nail Liquid
Our GELlusion, quick dry nail polish formula is loaded with rich pigments and less harmful ingredients for a healthy, gel-like shine manicure! Manicures actually lasts up to 10+ days with chipping and can be removed with our Pomegranate Soy Remover